Unified and Undisputed Championship Hopes for 2013
(By Michael Amakor | Fight Kings | January 5, 2013)
In boxing, as in all other fighting sports, elite fighters box each other to become Champion, thereafter these champions challenge and fight each other in a tournament to become the unified and undisputed champion of a division.
Sounds like the logical sequence of events in any fight game you would think, but nothing is ever that simple or orderly in boxing.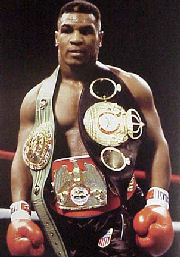 The concept of a unified and undisputed world champion first gained traction during Mike Tyson's violent rise and manic destruction of Trevor Berbeck, James "Bone Crusher" Smith, and Tony Tucker the respective champions of the WBA, WBC and IBF back in 1987, to become the first unified and undisputed champion of the heavyweight division.
Tyson made six brutal knockout defenses as the unified and undisputed champion to popular acclaim and a media frenzy driven by a legion of new fans before getting knocked out by James Buster Douglas in 1990, an outcome described by many as the biggest upset in sports history at the time.
Evander Holyfield crushed Douglas in his next fight to seize all the titles and then lost them to Riddick Bowe, which he partially regained in a rematch only to have them seized and annexed by Lennox Lewis who become the unified and undisputed champion, since then however, no other unified and undisputed champion has emerged in the division.
The path towards becoming the unified and undisputed champion has grown thornier over time due to the explosion of boxing organizations making it exceptionally difficult for an undisputed champion to emerge in each division. Boxing initially started out with the World Boxing Association (WBA) created in 1921, joined by the World Boxing Council (WBC) in 1963 with the International Boxing Federation (IBF) making it a threesome twenty years later. The now respectable World Boxing Organization (WBO) and International Boxing Organization (IBO) made it a crowd in 1988 and the fringe IBA, IBC, IBU, UBO, WBF, WBU and a host of other boxing organizations both international and regional made it a mob over time.
Because there is no federal commission for boxing, it is the fervent hope of boxing fans that these fragmented boxing organizations and stakeholders would put their monetary issues aside and force super stars like Mayweather and Pacquiao into unification fights or tournaments to produce the one and only undisputed champion in each division.
On the upside for boxing and perhaps for unification down the road, the TV networks HBO, Showtime ESPN, NBC, and upstarts Epix and Wealth TV have upped the quality of their featured bouts as their coffers swell from advertising and sale of these TV rights to international audiences. It is only a matter of time before they seriously start competing with each other by hosting unification tournaments because they will understand that having an undisputed and unified champion in each division is actually good for business.
Right now, we will evaluate the prospects of a unified and undisputed champion emerging in each division.
HEAVYWEIGHTS
Weight Limit: (Unlimited)
WBA: Wladimir Klitschko
WBC: Vitali Klitschko
WBO: Wladimir Klitschko
IBF: Wladimir Klitschko
IBO: Wladimir Klitschko
The public has mostly used the heavyweight division as the barometer for gauging boxing from time immemorial, especially after the golden era of the 60s through to the 80s during the careers of Mohammed Ali, Joe Frazier, George Foreman and Mike Tyson to name a few.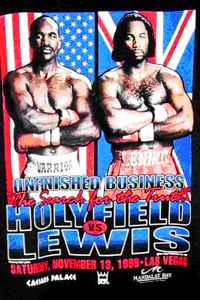 As previously mentioned, the last time the heavyweight division had an undisputed champion was back in 1999 when Lennox Lewis beat Evander Holyfield to unify all the titles, but the division has still produced dominant champions even if they have not all had the belts to certify them as the unified and undisputed champion.
Right now, the heavyweight division has two dominant champions in the form of Vitali Klitschko (45-2, 41KOs) and Wladimir Klitschko (59-3, 50KOs), brothers who between them both hold all the five premier belts.
Due to a pact made to their mother, they will not fight each other, so as long as they both hold on to their respective titles, heavyweight boxing will not have a unified champion. They have however, between them both literally destroyed all opponents put in front of them, and the face no threat from the other contenders down the ladder in their respective organizations.
In addition their physically domineering stature has fuelled the debate in boxing about the need to create a Super Heavyweight division (240+) to accommodate fighters with similar physical attributes, as the Klitstchko's have destroyed all undersized opponents put in front of them in such dominant fashion creating the illusion that these veteran heavyweights have participated in a mismatch.
The WBA tried to address the situation by creating an interim championship title that allowed Alexander Povetkin to become a titlist. However, time has now run out for Povetkin as the WBA has ordered him to face Wladimir in 2013. In the most unlikely event that Povetkin scores an upset, it would only throw the proverbial spanner in any unification fireworks. Povetkin's unlikely victory celebration would be short-lived in a rematch or avenged by Vitali in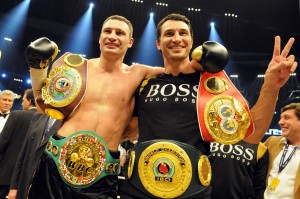 keeping with the tradition of these brothers in taking turns avenging their defeats.
However, there is real hope that Wladimir could become the unified and undisputed champion of the world in 2013 if Vitali Klitschko retires from boxing to focus on politics full time as the leader of a major political party in the Ukraine.
If that happens, look for Wladimir to face the winner of the title eliminator fight scheduled in March between WBA #2 ranked Chris Arreola and #3 ranked Bermane Stiverne for the right to fight his brother. Since nothing is ever that simple in boxing look for the WBA to order another eliminator between either #3 ranked Johnathan Banks and #4 ranked Tyson Fury or Wladimir Klitschko with the winner meeting the March winner in a unification contest.
No matter how it plays out, all roads lead to Wladimir Klitschko because he is the draw and certifiable cash cow to be milked in any tango to have a unified and undisputed heavyweight champion in 2013.
CRUISERWEIGHT
Weight Limit: 200 lbs
WBA: Denis Lebedev (Russia)
WBC: Krzysztof Wlodarczyk (Poland)
WBO: Marco Huck
IBF: Yoan Hernandez (Germany)
IBO: Danny Green (Australia)
They last time this division had a unified and undisputed champion was back in 2006 when O'Neil Bell stopped Jean Marc Mormeck to unify all the belts in the Don King promoted undisputed cruiserweight world championship, but they division lost its focus shortly thereafter.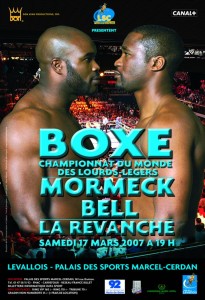 Currently, the various titles have been seized by a group of brutal sluggers with Huck (35-2-1, 25KOs), Lebedev (24-1, 18KOs), Wlodarczyk (47-2-1, 33KOs), Hernandez (27-1, 13KOs) and Danny Green currently at the top of the food chain after a recent game of fistic musical chairs in 2012.
Hernandez twice bested former titlist Cunningham and Troy Ross to win and retain the IBF title. Danny Green regained the vacant IBO title after the IBO stripped Antonio Tarver for testing positive for a banned substance.
Dennis Lebedev was enthroned as the new WBA champion, after the WBA stripped Guillermo Jones for being inactive since 2011. Marco Huck fresh off his close loss to Povetkin for the interim heavyweight title stepped back down to put down violent uprisings to his reign by Ola Afolabi and Arslan Firat in wild brawls he barely escaped, all in just 2012.
Every single championship fight in this division has been a wildly entertaining brawl, but it will be difficult for a dominant unified and undisputed champion to emerge in the cruiserweight division as none of these fighters are based in the United States were the momentum for unification historically originates from.
Another impediment that has prevented the continuous campaign for a unified and undisputed champion in this division are they light purses former champions earned in the past until only quite recently. The fighters and champions in this division have reacted by using the division as a temporary pit stop on their way up to the heavyweight division and its perceived heavier purses instead of staying put and unifying the titles in the division.
But there is a glimmer of hope that Hernandez and Huck may get to square off in an all-German super fight if they can get past Eric Fields or Ola Afolabi in their next fights respectively, but if either of them losses, all bets will be completely off, and even partial unification will be kicked forward indefinitely.
LIGHT HEAVYWEIGHT
Weight Limit: 175LBS
WBA: Beibut Shumenov (Kazakhstan)
WBC: Chad Dawson (USA)
WBO: Nathan Cleverly (UK)
IBF: Tavoris Cloud (USA)
IBO: Andrzej Fonfara (Poland)
Never in the history of boxing has a champion so thoroughly dominated a division as Roy Jones, Jr did in this division. From 1997 through to 2004 he had an incredible streak were he first won the WBA title and then went on to seize the WBA, WBC, WBO, IBA, IBO & IBF titles to become the unified and undisputed champion in the light heavyweight division in one straight fell swoop.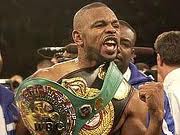 He eventually lost all his titles to Antonio Tarver who won and added the fringe NBA vacant title to boot. Almost immediately however, Tarver had to vacate some of the titles and other organizations stripped him and he was left holding only the IBO title.
Since then the division has been unable to produce an undisputed champion and we now have five relatively unproven champions holding belts at the various organizations.
An inspection of the rankings in the division reveals a flaw, as Chad Dawson despite his shocking domination and loss to Super Middleweight champion via three knockdowns and quitting in the 10th round, is still ranked as the best fighter in the division according to most pound for pound ratings.
Prior to that disaster, he went 12 uneventful rounds with the rugged 48 year old Bernard Hopkins (52-6-2, 32KOs) back in April 2012. Now while Hopkins is one of the most unique and outstanding boxers of all time, it is a well known fact that a sport as brutal as boxing is a young man's game and the fact that Hopkins is able to compete against boxers twice his age more or less summarizes the calibre of fighters in the division, or lack thereof.
Essentially, the division lacks legitimacy because its top rated fighter Chad Dawson lost to Andre Ward and they whole division automatically reverts down back under the control of Andre Ward who "Beat the man who beat the Men" and that's all that can be said about this division.
The beltless Hopkins has refused retirement, but has options on fighting all of these champions in match ups he is favored to win. However, none of the other champions besides Cleverly (25-0, 12KOs) can sell a ticket and neither the inexplicably inactive Shumenov nor they exposed Tavoris Cloud appears to feel that strongly about their skills to launch a campaign to fight each other.
Newly crowned IBO champion Andrzej Fonfara (23-2,13KOs) appears to be the weakest link for any of the other champions considering unification. However, there is not enough money to be made fighting Fonfara even for perennial spoiler Bernard Hopkins, so look for this division to sail into 2014 without a unified and undisputed champion or a tournament.
SUPER MIDDLEWEIGHT
Weight Limit: 168LBS
WBA: Mikkel Kessler (Denmark)
WBC: Andre Ward (USA)
WBO: Authur Abraham (Germany)
IBF: Carl Frock (UK)
IBO: Thomas Oosthuizen (South Africa)
Andre Ward (26-0, 14KOs) is the universally recognized champion and number one rated champion in this division by virtue of beating all the other champions besides Oosthuizen – who did not participate – in the Super-Six tournament concluded in 2011.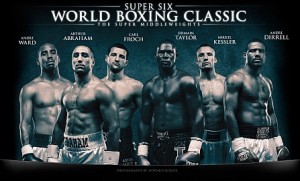 However, there is a growing storm to his supremacy as all his previous opponents have started whispering about getting a rematch to avenge those losses.
Carl Froch (30-2, 22KOs) in particular has already indicated that he wants a rematch and that fight could actually happen in 2013 in the UK because of Froch's huge fan base and the marketability of this rivalry.
Another Ward victim Authur Abraham (35-3, 27KOs) who just picked up the WBO strap might also want to avenge the defeats he suffered not only to Ward but to Carl Froch as well, so we are really close to unification here.
It might be easier for Froch and Mikkel Kessler (45-2, 34KOs) to negotiate a rematch now that the both have titles in a European affair, but Froch must get through his mandatory challenger Adonis "Superman" Stevenson (19-1-0, 16 KOs) first.
Nobody has heard of South African Thomas Oossthuizen (21-0-1, 13KOs) except some boar hunters in South Africa and the IBO so he is out of the mix.
However it plays out all these champions are all on a collision course with Ward in a battle for supremacy for the super middleweight division and Ward might not necessarily be the last man standing after these anticipated fireworks that could all happen in 2013 take place.
MIDDLEWEIGHT
Weight Limit: 160 LBS
WBA: Gennady Golovkin (Kazakhstan)
WBC: Sergio Martinez (Spain)
WBO: Peter Quillin (USA)
IBF: Daniel Geale (Australia)
IBO: Gennady Golovkin (Germany)
The last time this division anointed a unified champion was after the Don King Promoted undisputed middleweight tournament in 2001 when Bernard Hopkins emerged as the champion after stopping the Felix Trinidad express train in the 12th and final round. He made several defenses as the unified champion before losing his title to Jermaine Taylor who vacated the IBF titles and this division that once featured Marvelous Marvin Hagler in its ranks has not had a unified and undisputed champion since.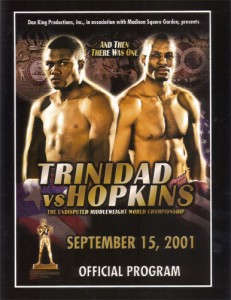 Right now, the division is currently oozing with talent so deep you know you have a fight on your hands anytime any of these fighters step into the ring, as they are ready to decapitate any opponent with a single punch. Also, each of these champions, despite their toughness, faces the serious risk of losing their titles in their next fights, as Sergio Martinez (50-2-2, 28KOs) is scheduled to face the undefeated Martin Murray (25-0-1, 10KOs) in April. Even if he gets past Murray, he might not escape the 12th round knockout he narrowly escaped against Chavez, Jr last year.
The dangerous and heavy-handed Golovkin (24-0, 21KOs) is set to take on the equally dangerous slugger Gabriel Rosado on January 19, and that fight is a toss up. Quillen (28-0, 20KOs) fresh off his destruction of Hassan Ndam for the WBO title will have all he can handle if he fights Robert "The Ghost" Guerrero in his very first title defense as is being bandied about.
Daniel Geale (28-1, 15KOs) has seemingly lost focus by getting ready to fight Anthony Mundine in an Australian affair in May, but either of them will have a real fight on the hand when the face the winner of the clash between Sam "King" Soliman and former WBA middleweight champion Felix Sturm in Germany on February 1st.
Explosive fights, but not the fights this division needs for a unified and undisputed champion to emerge in 2013.
LIGHT MIDDLEWEIGHT
Weight Limit: 154LBS
WBA: Austin Trout (USA)
WBC: Saul Alvarez (Mexico)
WBO: Zaurbek Baysangurov (Russia)
IBF: Cornelius Bundrage (USA)
During our last fact check back in 2008, we had boxers like Ricardo Mayorga, Roberto Garcia, Cory Spinks, and the great Oscar De la Hoya as the top ranked fighters in the division. Circa to 2012 all those fighters have since crashed out of the division and have been replaced by the fiery hot Saul Alvarez (41-0-1, 30KOs), the well schooled Austin Trout(25-0, 14KOs), the raw Cornelius Bundrage (32-4, 19KOs), and the unknown Baysungarov 28-1, 20KOs at the WBO.
Mexican Blondie Saul Alvarez has brutalized every contender put in front of him, but he has seen two lucrative fights against Andre Berto and Miguel Cotto fall through that would have better buttressed his credentials. However, He has a fight scheduled on May 4 against an unknown opponent, but has indicated he would like to fight Austin Trout to avenge the loss suffered by his brother in a fight for the WBA title. That would be a great unification fight if it happens and it would set the stage for the winner to attempt another unification attempt against the other champions.
Cornelius Bundrage, the hungriest of the bunch who has called out all the other champions will instead be fighting Ishe Smith in a fight he certainly cannot be happy about especially when he could have made more money unifying the titles against one of the other champions in more lucrative bouts.
But, even if those fights happen nobody has heard about the WBO's: Zaurbek Baysangurov or the IBO'S Chris Van Heerden and none of the other star champions would really be interested in going through the one sided trouble of making those fights happen, so they best we can hope for is a partial unification of the titles in 2013.
WELTERWEIGHT
Weight Limit: 147 LBS
WBC: Floyd Mayweather (USA)
WBA: Paul Malignaggi (USA)
WBO: Timothy Bradley (USA)
IBF: Devon Alexander (USA)
IBO: Chris Van Heerden (South Africa)
This storied division currently has a mixed bag of talented, but tepid fighters save for reigning but inactive titlist Floyd Mayweather and Timothy Bradley whose win over Manny Pacquiao back in June 2012 ignited a furor, but all the dust from that has settled and he remains the WBO champion.
Guerrero the interim WBC titlist whose shocking manhandling of Berto signaled his dangerous intentions for the division appears set to take on Floyd Mayweather on May 5, 2013, but that will only clear up the smoke in the WBC.
They one person who could unify the division is Floyd Mayweather who appears set to fight Guerrero on may 4th in a fight not cast in stone yet. A decision by Mayweather to fight Bradley would be a marketable unification fight in the right direction and they winner of that fight can aim for a unification bout against the uninspiring Devon Alexander and the feather fisted, but popular Malignaggi.
Unification can happen in this division if cooler heads can prevail so everybody can make a truck load of money and satisfy the craving of fans for a unified champion, but when has boxing ever been known to self regulate itself properly.
If Mayweather vs. Bradley does not happen look for this division to remain as splintered as ever with perhaps only Malignaggi and the Allakhverdier holding on to their respective belts in 2013 as the opt for soft defenses to retain their belts and position themselves on the fence for the call that might never come in 2013.
JUNIOR WELTERWEIGHT
Weight Limit: 140 LBS
WBA: Danny Garcia (USA)
WBC: Danny Garcia (USA)
WBO: Juan Manuel Marquez (Mexico)
IBF: Lamont Peterson (USA)
IBO: Khabib Allakhverdiev (Russia)
The last time we had an undisputed champion in the division was when Zab Judah stopped Cory Spinks to earn the WBA, WBC, and IBF titles back in 2005, since then that empire got carved out by different champions in a game of musical chairs.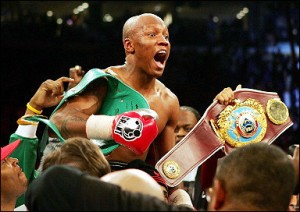 Back in 2011, the division appeared headed towards unification when WBA champion Amir Khan and IBF champion Zab Judah squared off with Khan stopping Judah to emerge as the partially unified champion.
However that momentum got lost after Lamont Peterson scraped past Khan to collect his belts in 2011 only to get suspended for testing positive for a banned substance after that fight. He was stripped of the WBA title, but managed to hold onto the IBF title and did not fight throughout 2012.
Danny Garcia (25-0, 16KOs) who currently owns two belts is the most brutal fighter in the division right now following his sensationally kayo of both Amir Khan and Eric Morales in a rematch all in 2012.
Garcia will face former champion Zab Judah in early 2013 in a fight he is widely expected to win. After that fight, he will have an extremely tough fight on his hands if the WBC orders him to take on Interim titlist Lucas Mattysse who showed his prowess by crushing Ajose Olusegun so brutally in 2012.
A great hope for unification in the division could happen if Juan Manuel Marquez (54-6-1, 39KOs), fresh off his 6th round destruction of the great Manny Pacquiao, decides to keep on boxing and fights his fellow champions to unify all the belts.
This division is ripe for a tournament and Marquez can provide the spark if he is interested, but it is likely as he will get sidetracked by the monumental purse and publicity he will get in another super fight with Pacquiao for boxing immortality.
Unless such a unification tournament takes place, look for the division to remain partially splintered for the foreseeable future as well, but not to worry, Danny Garcia is intent on remaining the dominant champion, and he will not giving up his titles any time soon.
LIGHTWEIGHT
Weight Limit: 135 LBS
WBA: VACANT
WBC Adrien Broner (USA)
WBO Ricky Burns (UK)
IBF: Miguel Vazquez (Mexico)
In his last fight Adrien Broner (25-0, 21KOs) stepped up in weight and put up such a virtuoso performance, boxing now believes he will assume the mantle from Floyd Mayweather as the best pound for pound fighter in boxing after he thoroughly out-boxed Antonio Demarco in such classic fashion.
Broner will be fighting Daniel Rees in defense of his title in the UK, which is great for his career but makes no sense in terms of becoming the undisputed champion in the division. It can only be hoped that it is part of the plan to introduce him to the UK boxing audience in preparation for a possible unification against WBO Champion Ricky Burns (35-2, 10KOs).
SUPER FEATHERWEIGHT
Weight Limit: 130 LBS
WBC: Gamaliel Diaz (USA)
WBA: Takashi Uchiyama (Japan)
IBF: Juan Carlos Salgado (Mexico)
WBO: Roman Martinez (Puerto Rico)
IBO: Will Tomlinson (Australia)
There was a lot of excitement when Eric Morales, Acelino Frietas, Oscar De La Hoya, and even Manny Pacquiao all ruled and passed through this division. Presently it we champions commanding the championship belts at the different organizations.
However, on the first of the year in the tournament in Japan Takashi Uchiyama became the supreme warlord of the WBA stopped interim titlist Bryan Vasquez to unite they title. A small victory when compared to the monumental task of fighting the other dangerous champions that will be too complicated to arrange in 2013.
FEATHERWEIGHT
Weight Limit: 126 LBS
WBC: Daniel Ponce De Leon (Mexico)
WBA: Chris John (Indonesia)
IBF: Billy Dib (Australia)
WBO: Orlando Salido (Mexico)
IBO: Daud Cino Yourdan (Indonesia)
Chris John (48-0-2, 22KOs) has actually held the WBA title uninterrupted since 2004, but the forces of boxers have not allowed a unification battle to take place. This situation will continue in 2013, unless Ponce De Leon and Orlando Salido ignite the fireworks in all Mexican unification fight.
Typical of the current drug induced bloodletting on the US-Mexican border look to see a bloody war of attrition break out in a fight between Solido and De leon, with a debilitated, but partially unified champion emerging for the division perhaps in 2013.
122 and Under
The Bantamweight tournament and the recent championship tournament in Japan cleared some of the smoke in these divisions. Which is a good thing because these are some of the most exciting divisions in boxing with rugged boxers who throw a million punches a round. The Japanese based tournament happened on New Years day so we will probably see another round of tournaments that will produce a unified or at least a partially unified champion in each division in 2013.
SUPER BANTAMWEIGHT
Weight Limit: 122 LBS
WBC: Abner Mares (US)
WBA: Guillermo Rigondeaux (Cuba)
IBF: Vacant
WBO: Nonito Donaire (Philippines)
IBO: Vacant – Agbeko vs. Melendez on Feb 22
This division is pure dynamite with the youngest and freshest faces to have graced boxings center stage in a long time.
All these champions are so well schooled in the art of boxing and have earned many accolades with the explosive Abner Mares (25-0-1, 13KOs) previously winning the Bantamweight tournament in 2011 and the skilled and offense minded Nonito Donaire (30-1, 19KOs) stopping four top rated, but shockingly overmatched opponents on fight night in 2012 alone.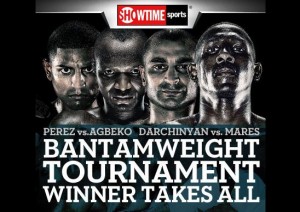 Then you have Guillermo Rigondeaux (11-0, 8KOs) a two time Olympic gold medalist who won the WBA title in only his ninth professional fight in January 2012.
As is typical in boxing as is the case were Manny Pacquiao and Floyd Mayweather have refused to fight each other despite public demand, the Abner Mares vs. Nonito Donaire fight has not been scheduled yet, even though both fighters have repeatedly stated that they would like to fight each other, and despite the fact that the fight is a guaranteed cash cow.
On the upside, this fight can happen at any time, as both fighters are likely to run out of options that would generate much interest and all the stakeholders will decide to cash in on this super fight before the end of 2013.
BANTAMWEIGHT
Weight Limit: 118 LBS
WBA: Anselmo Moreno (Panama)
WBC: Shinsuke Yamanaka (Japan)
IBF: Leo Santa Cruz (USA)
WBO: Pungluang Sor Singyu (Thailand)
IBO: Alexander Bakhtin (Russia)
Moreno attempted to flee the division, but he was out-hustled by Abner Mares for the Super Bantamweight title when he stepped up in weight. His plans for the division remain unclear, but he may abdicate in favor of getting another shot at a 122 pound title which will allow interim titlist KOKI KAMEDA of Japan to pick up his title.
WBC champion Yamanaka and Koki could do battle in a unification contest in Japan, if that happens. Besides that happening, look for each champion to mount impregnable defenses against other championship invaders only to get deposed by others fighters within their ranks in 2013.
SUPER FLYWEIGHT
Weight Limit: 115 LBS
WBC: Yota Sato (Japan)
WBA: Kohei Kono (Japan)
IBF: Juan Carlos Sanchez Jr. (Mexico)
WBO: Omar Narvaez (Argentina)
IBO: Gideon Buthelezi (South Africa)
This division just went through a round of fistic musical chairs as Yota Sato (26-2-1, 12 KOs) just recently retained his belt and Kohei Kono (28-7, 11 KOs) stunned defending champion Tepparith Kokietgym (21-3, 13 KOs) to seize his WBA title.
Expect another game of musical chairs as both Kono and Sato are on a collision course because they are both based in Japan and in the same weight class. The winner of that fight may reach out across the red pond and challenge the other champions, and if the money is right it will be hosted in Japan in 2013.
JUNIOR FLYWEIGHT
Weight Limit: 108 LBS
WBA: Kazuto Ioka (Japan)
WBC: Andrian Hernandez (Mexico)
WBO: Donnie Nietes (Phillipines)
IBF: John Riel Casimero (Philippines)
Kazuto Ioka (11-0, 7 KOs) just acquired the vacant WBA light-flyweight title in the tournament in Japan, but his next option might be to make a mandatory defense within the WBA. Perhaps Nietes and Casimero could tangle to unify their titles, but since all the other champions are not based in Japan and under different promotional banners it would take more wrangling than usual to produce a unified and undisputed champion unless Japanese boxing lays out a ton of cash for a tournament for Iota to conquer all the other champions for Japan.
STRAWWEIGHT
Weight Limit: 105 LBS
WBC: Xiong Zhao Zhong (China)
WBA: Ryo Miyazaki (Japan)
IBF: Mario Rodriguez (Mexico)
WBO: Moses Fuentes (Mexico)
IBO: Hekkie Budler (South Africa)
Former champ Kazuto Iota unified the WBA & WBC titles in an all-Japanese affair in 2012 but vacated the belts which allowed Zhong (20-4-1, 11KOs) pick up the WBC title and Ryo Miyazaki (18-0-3, 10 KOs) pick up the WBA title in the new year tournament in Japan.
Right now it would be very difficult to arrange a unification, but perhaps Fuentas and Rodriguez could unify their titles as they are both based in Mexico in 2013. But that would be it as far as any unified and undisputed tournaments are concerned as all the other champions are based in different countries and under different promotional banners.
Make it happen, See you in 2014.
Return to previous page